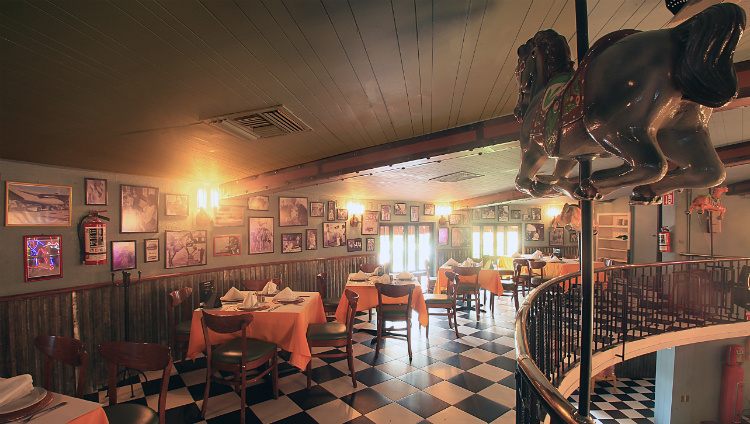 A real fun place to visit with great food.  This was once one of the most trendy places in the 80 and 90's in Mexico City was Tecamacharlie's. You can ask any one that belongs  to the generation X about he Thursdays in Tecamacharlie's, a day that offered an ideal spot to see and be seen, flirt and make new friends. With an exquisite combination of delicious dishes, some of which were so emblematic and unforgettable such as the "Quesito cilantro" and the "Sábana Invierno" that are included in the new menu.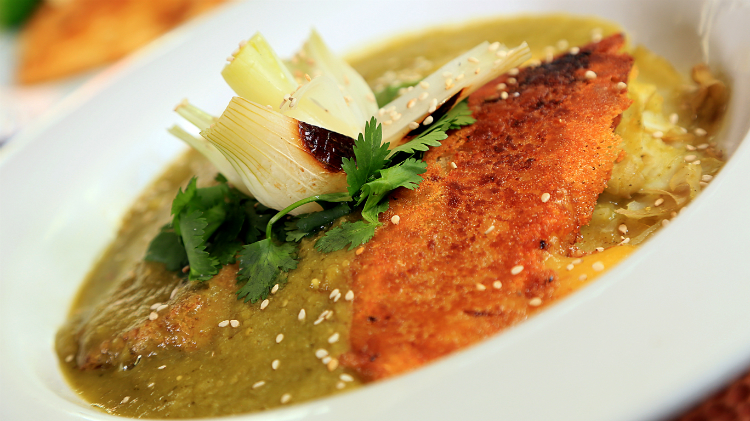 Founded in 1978, a place that never lost it's original spirit. Today rename and renew as "TK Terraza Grill", but retains that special something that gave it's fame for so many years. With all the changes retains the 36 years of experience in making customers happy; the friendly faces continue to serve its new clientele, and its faithful followers.
Rafael Martínez Montaño, Manager of TK Terraza Grill, has been part of it since the very beginning, and today as a manager continues to have that pleasant attitude, motivating his staff and ensuring the quality  of service that characterizes the old Tecamacharlie's.
It has an international kitchen with deep Mexican origins. Using traditional ingredients in all their recipes and conserving its essence in modern dishes.
Some of the most recognized dishes of the TK that are still afloat over the years and are impossible to miss are: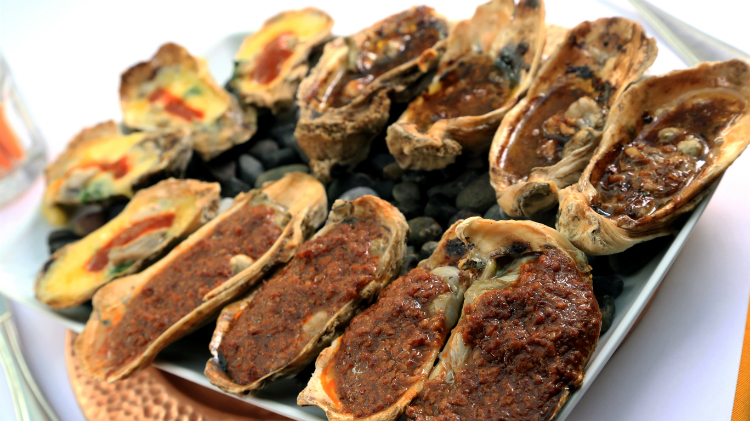 Ensalada César (preparada en su mesa)
Tacos de Canasta (los clásicos con el toque TK)
Ensalada de Arúgula (como nunca la ha probado)
Molcajete Mixto (delicioso y muy completo)
Filete al Mezcal (flameado sobre una piedra volcánica en su mesa)
Churros hechos en casa (acompañados con cajeta, leche condensada y Nutella)
Its new image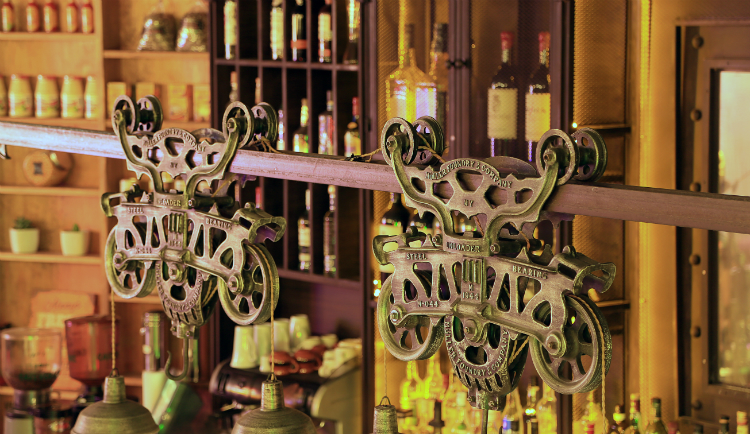 Grill Area: They have developed an area dedicated to grill dishes, where they prepare meats, birds, fishes and vegetables to give them a touch on the grill.
Banqueting service: Offers a banqueting service up to 260 people, they feature a modern, avant-garde terrace with a "high-tech industrial style", where you can appreciate the mixture of the furniture, with chairs designed by Philip Stark, and its DJ music.
The CanTK, Piano Bar/Karaoke: it's opened from 9 PM to 3 AM Thursdays and Fridays, they have a DJ and live music that give a special romantic and fun atmosphere.
Special Events: They host special events, that are attractive, interesting and of course, delicious. An example of this is the recent gastronomic and artisanal sample of Oaxaca, where beside tasting typical dishes of the state, a craft show was presented.
Children Area: It has a playground area specially designed for children, with all-time highly qualified staff to take care of them, also helping them to have even a better time than their parents, with their own children's menu, games and activities that are totally safe for them.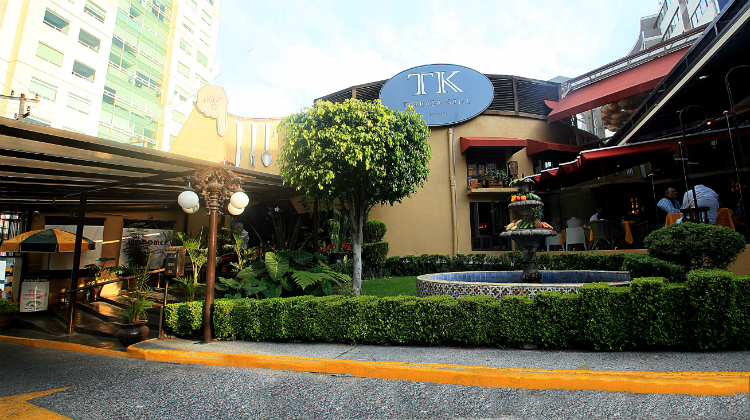 Information: http://tkterrazagrill.com/